On June 27, JLABS @ Shanghai (life science incubator by Johnson & Johnson Innovation), largest in JLABS global network and first site in Asia, held grand opening ceremony at Jinchuang Plaza. The project is located in Shanghai Zhangjiang Hi-tech Park, also known as "China's Biotech Valley".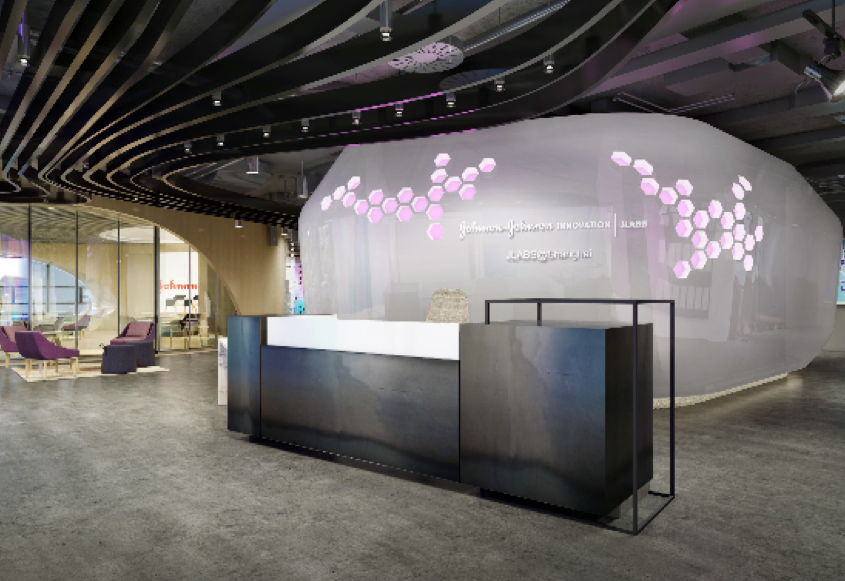 The 4,476 sq.m. facility will provide laboratory and networking space for about 50 life science and healthcare startups.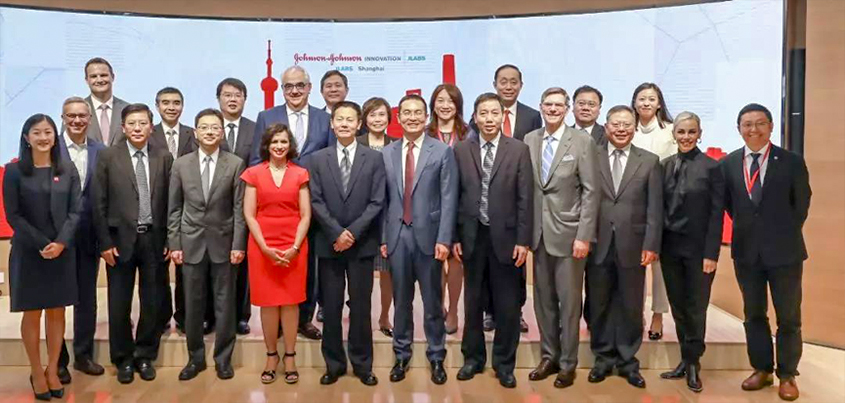 Wu Qing, Deputy Mayor of Shanghai, Chen Mingbo, Deputy Secretary General of Shanghai, Yang Chao, Deputy Director of Shanghai Commerce Commission, Fu Guoqing, Deputy Director of Shanghai Technology Commission, Wen Daxiang, Director of Shanghai Pharmaceutical Administration Bureau, Guan Xiaojun, Deputy District Head of Pudong New District, Wu Qiang, Deputy Director of Shanghai Science and Innovation Office, Yuan Tao, Chairman of Zhangjiang Group, William Song, Chairman, China, Johnson & Johnson, Paul, Vice Chairman of Executive Committee and Chief Scientist, Melinda Richter, Head of Johnson & Johnson Innovation JLABS, together with startup companies and media guests, in a total of 200 people, attended the launching ceremony.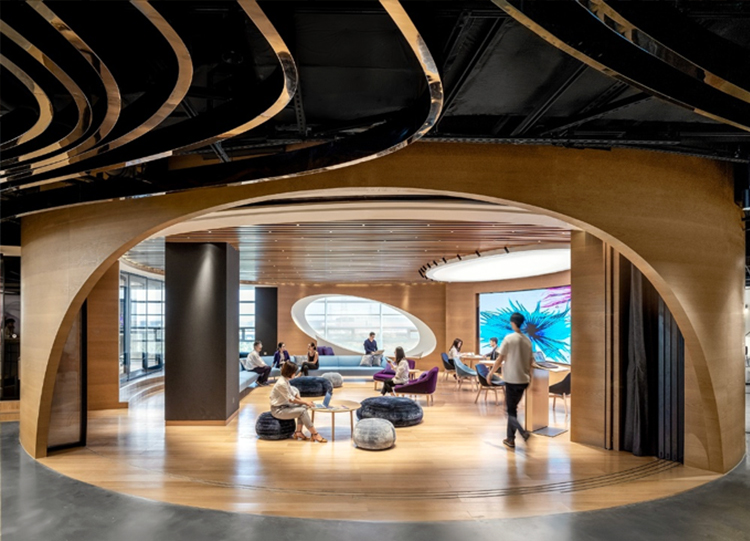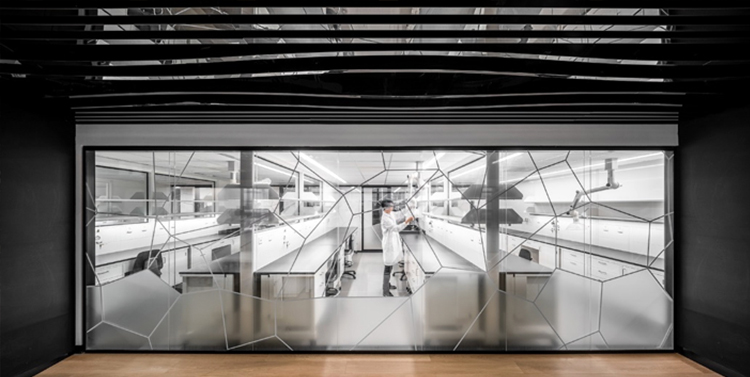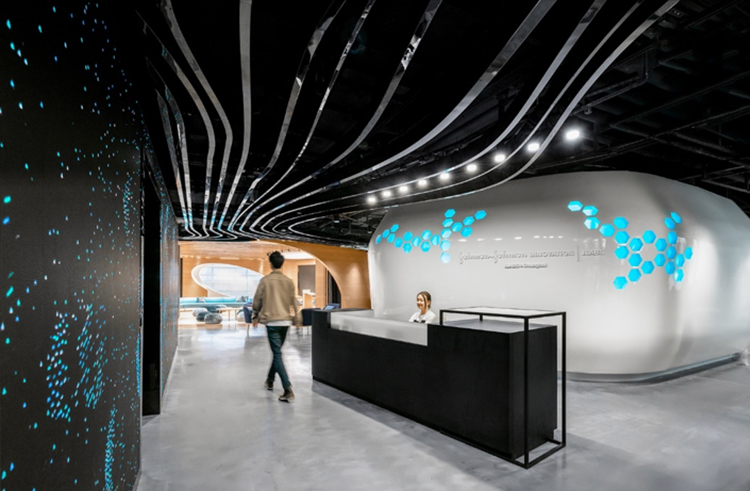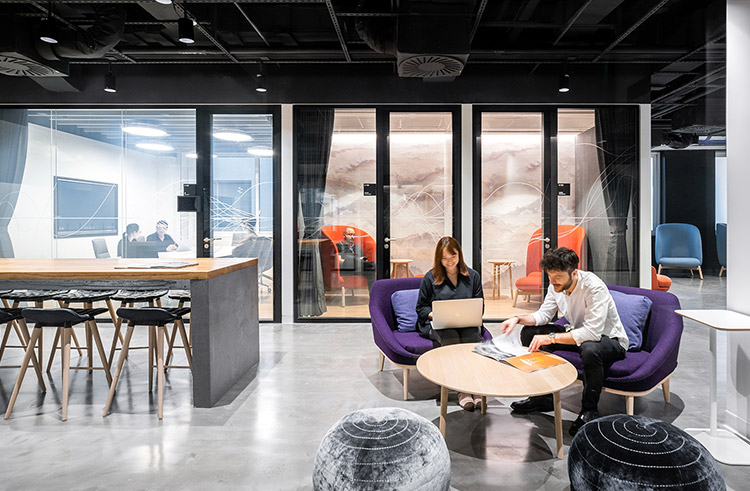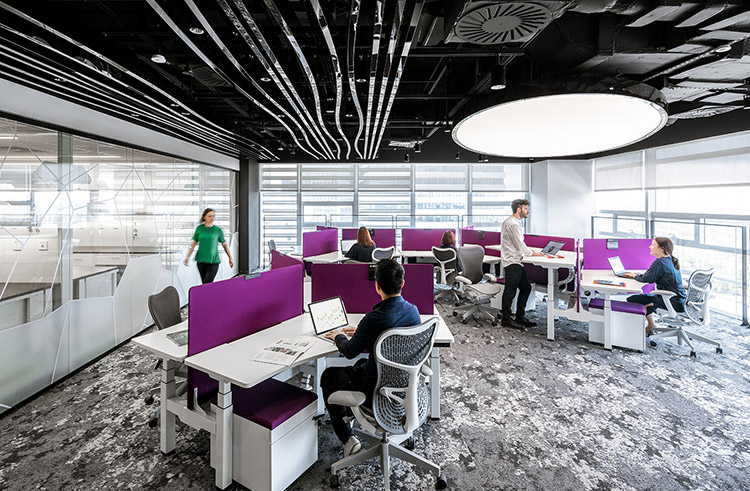 Shanghai Jinchuang Plaza
As a landmark R&D building in the central district of Zhangjiang High-Tech Park, Shanghai Jin Chuang Plaza offers office spaces for R&D enterprises focusing on science and innovation. This park is located in the heart of Zhangjiang Central District, adjacent to Central Ring Road and atop Zhongke Road Station of Metro Line 13 which can reach the CBD circle of Xintiandi and Nanjing West Road without transfer. It also only takes 20 minutes of driving from the park to Pudong International Airport.
This park consists of four R&D buildings that were developed in two phases. Phase One (Building No.1) was completed and came into service in 2010 and Phase Two (Buildings No.2-No.4) in 2013. Most tenants are Fortune 500 enterprises, such as Shell, Johnson, FMC, Celanese, Amgen, Sartorius, Broadcom, and other institutions, such as Fudan University and Zai Lab.
After the overall upgrade and renovation in 2016, the public area, green landscape and tenant satisfaction of the park have all been greatly improved. At the same time, this park is well-equipped with employee canteen, café shops, convenience stores, etc., making it a great combination of business and quality life.