DNE Capital is committed to investing in innovative companies within the "New Economy, New Infrastructure" ecosystem.
Leveraging DNE's infrastructure network, DNE Capital targets at companies at various stages within innovative sectors such as healthcare/life science, AI, semiconductors, smart manufacturing, new materials, green energy, logistic value chain, and etc. DNE Capital aims to adhere to ESG investment criteria and to create a sustainable investment strategy that will bring long-term benefit to our environment and societies.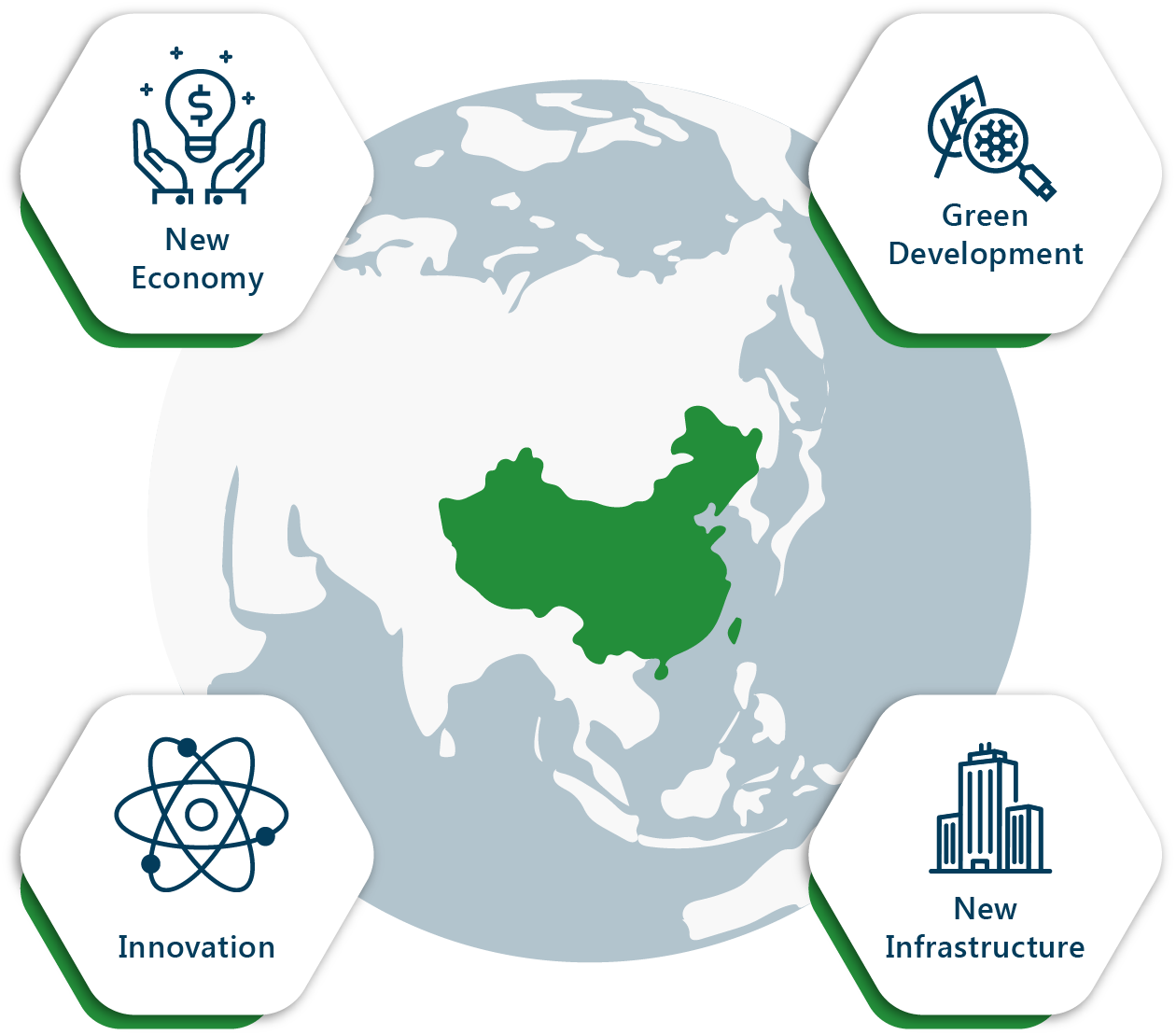 China is entering into an era with many promising opportunities for innovation and disruptive technologies. The demographic trend, support from government's policies, optionality of the capital markets, all help to drive the growth of innovations and investable opportunities. DNE Capital seeks to capture the trend and grow with qualified companies to create a long-term sustainable investment return.
Former Chief Investment Officer and Fund General Manager of D&J China (the predecessor of DNE before its merger with NewEase). Prior to joining D&J China in 2016, Ms. Wang was with Warburg Pincus in Asia, and participated in the formation of D&J China.
Prior to that, she was with Merrill Lynch Global Private Equity in Hong Kong and Merrill Lynch Investment Banking in New York. Ms. Wang holds a Master degree from the University of Pennsylvania and a Bachelor degree from the City University of Hong Kong/Fudan University. She is also a Chartered Financial Analyst (CFA).